VAUNT is your help in the real estate industry
An integrated solution for digitizing and automation in real estate.
Available on all devices.
+500 users in 4 countries trust us
A 360 ° vision of your business
VAUNT is the platform that allows you to manage your business at any time, from any place -all you need is Internet connection. VAUNT's mission is to offer the necessary tools to each professional in the Real Estate field, to support their development. It's time to take things to the next level!
VAUNT is available in 3 languages: Romanian, English and עִברִית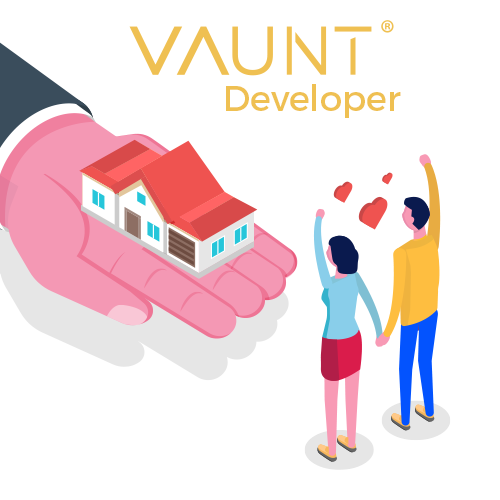 VAUNT Developer
If you are a Real Estate Developer or a group of professionals that manages the development of Real Estate projects, VAUNT Developer is the right product for you. Regardless of the type of project (residential, office, commercial), you will find all the necessary tools you need that will help you with sales and aftersales. Through VAUNT Developer, you can manage multiple projects on the same account.
VAUNT Agency
The mobility and speed are extremely important for realtors. Regardless of the size of your business, VAUNT Agency provides all the necessary tools to maximize your performance. From business' integrations, to mobile app and automation, VAUNT Agency is right here to help the development of your business.
Some of the benefits of VAUNT:
We are bringing developers and agencies together!
Collaboration is the essential point for the development and growth of each business. We wanted a place where all Real Estate professionals could easily collaborate. VAUNT Developer and VAUNT Agency are communicating. Through this service, developers and agents can form fruitful relationships.
Your business deserves the best technologies!
SOME OF OUR CLIENTS:
*Our clients are from Bucharest, Timișoara, Cluj-Napoca, Sibiu, Iași, Constanța.